Store
The Carnivaleros released Waiting For the Big One, the band's 7th and last CD, in October, 2020. It contains elements of blues, zydeco, cajun, country, rock, and yes, polka (of course!). I see my songs as mini-movies, novellas put to music. If you are one of Those About To Rock or a firm traditionalist, my music is not for you. It's not for children, either, although a melody or two might be contagious.

Click on the 'Buy Now' button below to purchase your own copy directly from the band (U.S. price only). Scroll down a bit to purchase older Carnivaleros' releases and, below that there's a purchase option for pricing outside of the USA as well.
Click here to purchase Waiting For the Big One in the U.S.
---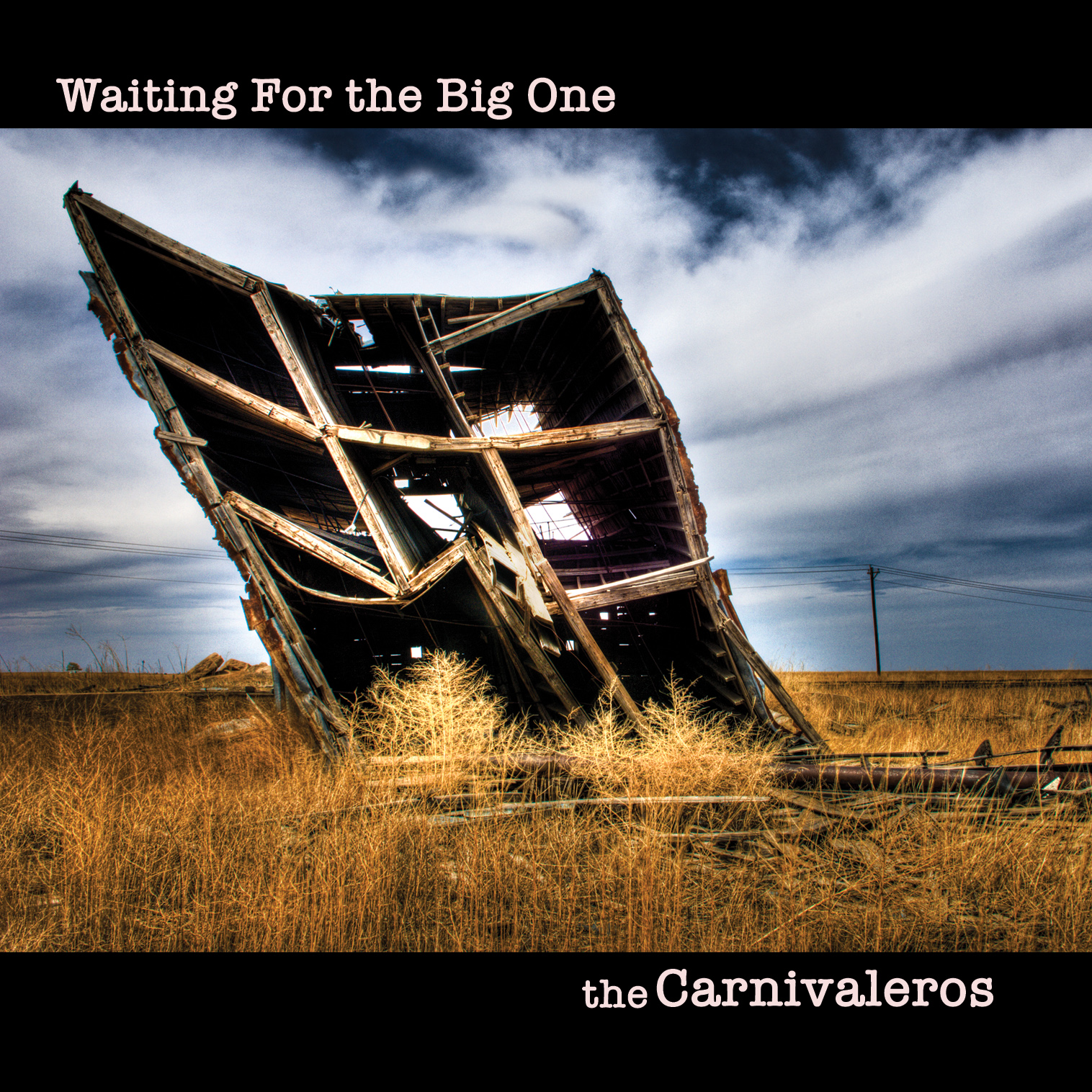 ---
---
And follow us on Spotify!
---
Tallsome Tales Reviews
---
"First couple of tunes in, Tallsome Tales, by Tucson group the Carnivaleros, immediately set my Spidey sense (tarantula, natch) tingling. It's a damned delightful desert disc, part-Tex-mex, part-N'awlins, part folk- and indie-rock, all quality stuff. Who are these guys? Together, they stir up a giant melting pot of sonic chorizo gumbo that will leave you demanding encores. Or second helpings, take your pick.
Indeed, from the noirish polka pop of "The Die Was Cast" and the surreal, Tom Waitsian hectic blues of "Liquor, Vice, and Sin" to the sensual spaghetti western romance that is "Belinda Bonita" and the outrageous Los Lobos-meets-Little Feat "Justified Fitting End", Tallsome Tales is a guaranteed party starter. This group effortlessly bridges genres and thwarts preconceptions, period.
Tucson is one of the planet's richest musical centers, and the Carnivaleros are nothing less than proud ambassadors."
-
Fred Mills, Blurt online, April 2018
---
"Delicious, infectious music, especially through those magnificent arrangements. An absolute must."
-
Holly Moors, Moors Magazine, The Netherlands, 2018
---
"Let's Dance
and
Rudy Got Caught Again
would not have been out of place on Kiko of Los Lobos."
-
Theo Volk, Music That Needs Attention blogspot, 2018
---
"This album, the sixth in the series dating back to 2006 is another big step forward for this band, ever evolving in terms of songwriting, production and execution.
Liquor Vice and Sin
which opens this set is vintage Carnivaleros with Mackender spewing lyrics as if he was a real life carnival barker presiding over a seedy Midwestern carny."
-
Jim Lipson, Zocalo Magazine, April, 2018
---
---